The year 2022 is coming to an end (what a year we've had!) and it's time to start thinking about digital marketing trends for 2023 in order to develop your new marketing strategies.
In an increasingly digitized society, with brands becoming more and more involved in online marketing, the predictions for 2023 are full of many interesting developments.
Do you dare to discover what online marketing trends 2023 will bring?
Then keep reading!
1. Google Analytics 4
There is no doubt that one of the major milestones for web analytics in 2023 will be the definitive implementation of Google's new measurement tool, GA4.
As we explained in one of our posts, Google Analytics 4, differences with Universal Analytics, Google Analytics 4 will be a revolution in Google's measurement environment.
My recommendation is that if you have not implemented it yet, do it now, because in July next year, Universal Analytics will disappear.
2. Metaverse, ¡you are welcome!
Facebook messed up by changing its name to Meta, remember? This caused a great commotion in the global technology landscape and revealed the company's future intentions, the development of its own Metaverse.
It is still a long way from knowing if the investments made in the Metaverse make sense or not, and we still don't know if they will have an economic return.
The fact is that many companies already have their plot within the Metaverse and even some advertising campaigns have been launched.
However it may be, it is clear that it will be a digital trend for the year 2023.
You are interested in: Advertising in the Metaverse, Internet 3.0
3. Marketing agencies will have a key role
See, this below is the search trend for "digital marketing agency" in the world for the last 5 years.
All the trends related to digital business happening in the next year will be hard to manage without a competent online marketing agency.
Small brands will not be able to compete in the digital ecosystem without the support of a professional third-party team with high technical and qualitative knowledge in the online market.
Big brands are now aware of this and are the ones taking over the market and digital investments. No company (except those with in-house digital professionals) will be able to compete in the market without a marketing agency.
Agencies will continue to provide value, finding trends, mapping projects and testing technologies to help their clients develop their businesses.
Álvaro wrote a post some time ago that I think is relevant: 5 reasons why you should not start an online business.
4. Customer Data Platforms and first party cookies
With cookieless philosophy, companies' first-hand data plays a key role in any business operation.
Marketing departments often work with biased and siloed information and lose the transversal vision of the business, this is what the CDP, the customer data platforms, are for.
These platforms, according to Oracle, have three fundamental objectives:
To collect and unify data from all possible customer sources.
Manage customer data and respect their privacy.
Activate these customer data: work segments to generate audiences.
There are many CPDs on the market, Sales Manago, Segment or Bloom Reach are some of my favorites.
5. Podcast marketing
Indeed, podcasts are another trend that is constantly growing.
More and more companies are using this channel to make themselves known, reach new audiences and generate brand awareness.
Podcast marketing will not stop growing because of its accessibility to the user, who can listen to it while driving or during sports, which is a big competitive advantage over other channels that require more concentration.
They work great for specific niches and facilitate the transfer of users between digital and offline channels, plus they do not require a very large investment in production.
Here is a post where we explain step by step how to make a business podcast to promote your company.
6. Forever SEO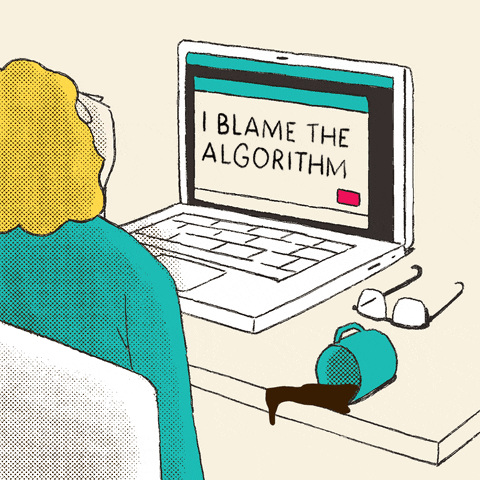 It delights me that this discipline is still an important pillar within digital marketing.
And it seems that it will remain so !
SEO has changed significantly in the last few years (and it will change), but behind it hides the same essence: to offer the consumer an answer to his question at the right time and with the right content.
The organic channel still represents such a high percentage of traffic and revenue for our clients and according to what I have read in different reports, this is a general trend.
So what should we do with SEO in 2023? Work on it as always, pay close attention to it and develop a good SEO content strategy.
7. Digital marketing performance
Conversions and goal fulfillment.
This is what companies are looking for in the digital environment.
And this trend, guess what, keeps growing.
With increasingly digital profiles (real) working in companies, they decide to bet on data and digital sales, in other words, they are clearly betting on revenue generation.
Facebook, Google, Twitter are channels that have been useful (and we are still working with them) to achieve conversions, but they are becoming less effective and more expensive.
For this reason, part of companies' budgets are allocated to Performance Marketing Networks in order to explore new ways to achieve conversions.
I find MediaMath and The Trade Desk very interesting.
8. Affiliate marketing, digital marketing trend 2023
Affiliate marketing continues growing because it works.
The advertiser pays only for what it sells (we mentioned in the previous point that brands go to performance).
The brand is able to achieve a distribution that otherwise would be very expensive.
It kills two birds with one stone: it does branding and, in addition, it manages to sell.
Affiliate marketing is a multi-billion dollar business that is becoming increasingly important in companies' budgets , which are investing less in brand awareness and more in the final sale.
9. TikTok, a trend for 2023
In only 5 years of existence, TikTok has become the sixth most active social network worldwide.
What started out as a social network occupied mostly by Generation Z and a target group between 18 and 24 years old, today, I dare say, is one of the most popular social networks used by everyone.
Therefore, it is a place to explore, in which to seek new formats and ways of communicating.
They have an interesting section for companies and agencies, related to the advertising services they offer.
10. Native ads
Native ads are not something new on the Internet, but they are going to be boosted by the need to reach users within their own contexts.
Moreover, according to a report by HootSuite, it is estimated that 37% of users worldwide use some tool to block ads; in Spain, by the way, this figure stands at 38%.
Thus, native ads are an exceptional alternative to impact consumers. They also have interesting advantages for marketers, they have higher CTRs than other types of formats and they always appear contextualized, that is, they are not intrusive.
A clear trend for the coming year.
11. Influencer marketing will grow in 2023
Yes, influencers are lucky, because the year 2023 will be a fantastic year for them, they will not be short of work.
According to Digital Doughnut, more than 16 billion dollars will be spent on this type of marketing in the next year, and it makes sense to me.
Many brands rely on influencer marketing to promote their products, generate brand impact and gain credibility.
In fact, in recent years, influencer agencies have burst onto the online marketing scene, and they are certainly here to stay.
In fact, tools have been created to automate processes related to this not-so-new communication channel, such as, for example, Fuel Your Brands.
However, there are many people who question the budget allocated to these actions or to this type of channel, since, compared to others, it is clearly a less measurable and efficient channel.
I highly recommend reading this post by Avinash, in which he reflects on data on this channel.
Either way, influencer marketing will continue to grow in the coming years.
12. Amazon Onsite affiliate program
I don't think enough consideration has been given to the Amazon Onsite affiliate program in terms of upcoming trends.
This exclusive, invitation-only program from Amazon is an opportunity for both brands and publishers, and those who manage it wisely, to find a very interesting new revenue stream.
Here publishers make product recommendations from within the Amazon ecosystem – interesting, isn't it?
13. Blockchain and its applications to marketing
This technology is clearly here to stay.
Currently, it is on everyone's mouth, but it has been around for many years.
This technology (in a nutshell) guarantees transactions (money, goods, intangibles) in a secure way without intermediaries; because the whole process happens in a decentralized way.
This decentralization is precisely the reason why it avoids mistakes and gives it extra security.
Moreover, as it always takes place in the digital environment, it logically has applications in the marketing discipline, particularly in online marketing.
Some of these applications are:
Improving security in Internet payments
Avoid buying or exchanging counterfeits
Decentralizing advertising markets
Decentralizing moderation in Social Media
Decentralizing search engines
Taking real control of consumer data
As you can see, there is a long way to go in marketing.
14. Phygital Experience
As its name suggests, this is the merging between the digital and the physical world.
The goal is to create a memorable, different and enriching customer experience.
This marketing trend is clearly related to virtual reality, the Metaverse, e-commerce and everything that has to do with bringing value from the digital to the physical and vice versa.
Smart fitting rooms, Metaverse visits to a product or service (before hiring it) or RFID technology are a good example of this.
You may also like...